Introduction: Why You Should Buy Kitchen Cabinets in China?
Kitchen cabinets are the most important part of a kitchen. They are not just important because they store all your food, but also because they provide you with a space to prepare and cook food. Kitchen cabinets are also a big investment and one of the most important factors to consider when buying them is where they are made.
China is one of the most important countries in the world when it comes to furniture production. It produces a wide range of furniture, from tables to chairs and even kitchen cabinets. The country produces about 30% of the world's furniture and exports about 60% of its production. There are many reasons why you should buy kitchen cabinets in China. Here are just a few:
China's prices for kitchen cabinets are significantly much more affordable than those from other countries like the US or Canada.
The quality of kitchen cabinets in China is on par with those made in the US and Canada. In fact, some people claim that they are even better quality than their North American counterparts.
 China cabinet manufactures offers a wide range of kitchen cabinet styles, such as modern, traditional, rustic, or contemporary designs. You can also find any type of kitchen cabinet that you want in China, as there is such a large variety of manufacturers to choose from.
Therefore, purchasing kitchen cabinets from China are a great option for homeowners looking for quality, inexpensive furniture.
Importance of Quality Material and Construction
Quality material and construction are the most important factors that determine the quality of a kitchen cabinet.
Quality material is important because it determines how long the cabinets will last. If you are buying a low-quality cabinet, you should know that it will not last as long as a high-quality one. Poor quality materials can lead to cabinet doors that won't close properly, or drawers with broken hinges. This will affect the longevity of your kitchen cabinets.
Construction is also important because it determines how well your cabinets will fit together and how easy they are to put together.
A lot of people are looking for quality kitchen cabinets and furniture these days. And with the current economic climate, many people are looking to buy from China. This is because China has a reputation for providing quality goods at affordable prices. Some of professional Chinese cabinet suppliers have been in the business for a long time and they know what customers want. They offer custom-made cabinet that is made to order, which means that customers can get exactly what they want without any compromise on quality or design.
In order to get the best value from your purchase, it is important to find a company that will offer you quality materials and construction. When looking for kitchen cabinets in China, it is important to find a company that offers high-quality cabinets in China.
Guides for Choosing the Best Kitchen Cabinet Supplier in China
Choosing the right kitchen cabinet supplier can be a difficult task. There are many factors that you need to consider before making a decision. However, if you know what to look for and what to avoid, it will be much easier to find the right company for your needs.
1. Manufacturing experience
You need to make sure that the company has experience in manufacturing cabinets for kitchens. You want to make sure that they can provide you with high-quality products and services.
You need to know what materials are used in the cabinets and where they come from. You also need to check if there is any recycling process involved in their production process or not.
It's important for them to have a good customer service team that is well trained and capable of solving your problems quickly and efficiently.
You need to make sure that if they can provide custom design services or have a showroom where you can see samples of their work and that their products are made of high-quality materials. You also need to make sure that they can meet your deadlines and budget requirements.
It's essential for them to have competitive prices on their products so you can get high value for your money without having to break your budget.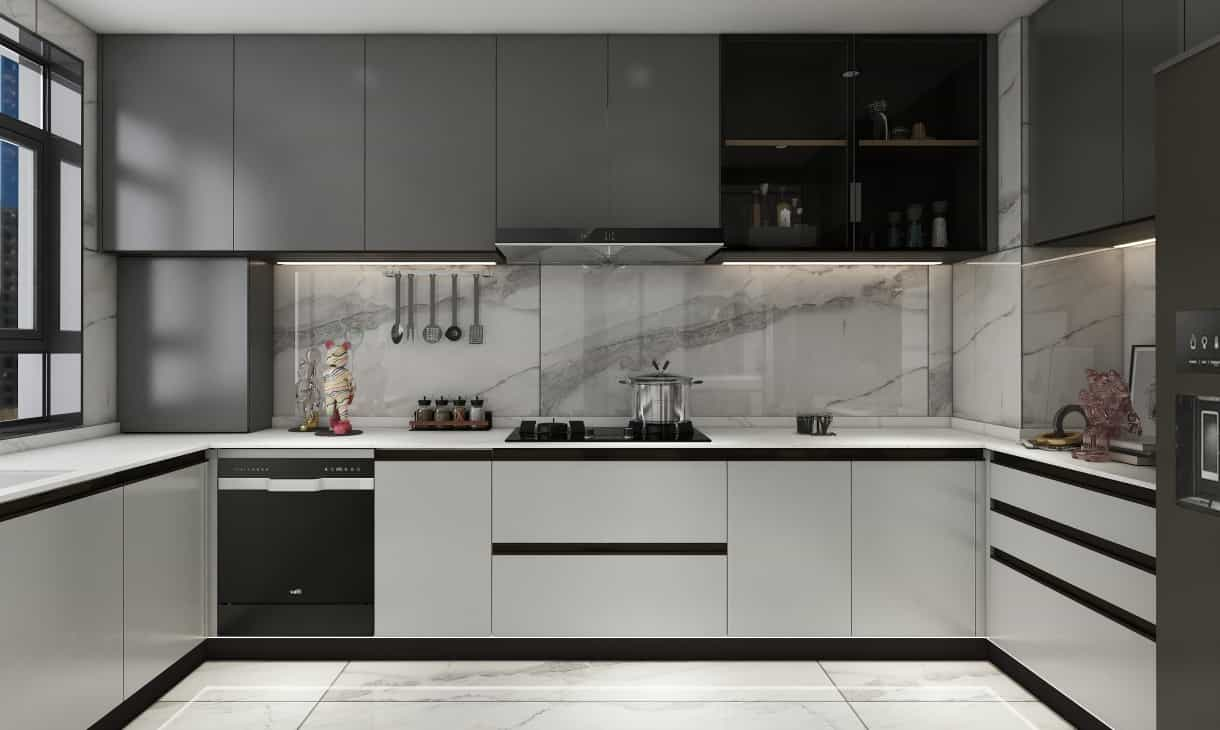 10 Expert Tips for Buying Kitchen Cabinets in China
If you are looking for the best quality cabinets, then buying them from China is your best bet. However, there are a few things that you need to know before you buy. Here are 10 expert tips for buying kitchen cabinets in China: – Take your time to find the perfect cabinet that matches your needs and style.
1.  Consider how much space you have available to store the cabinet and if it will fit in your designated area. Make sure that you order the cabinet size that matches your space and how you want to use it.
2. Check if the product is made of a good quality material. If it's not, then you may need to replace it sooner than expected.
3. Make sure that you know what type of payment method you want to use and what shipping method will be used. If you have any special requirements, such as color or size, make sure that you mention them in the order notes.
4.  Research the company and make sure they have good reviews and ratings on their website or social media account.
5.  Check if they have a return policy. This is important if something goes wrong with the product or it doesn't match your expectations when it arrives.
6.  Make sure that you are not paying any hidden fees such as customs taxes or import taxes before making a purchase.
7.  You should also check if there is any warranty available for each purchase. This will help protect your investment in case something goes wrong with the cabinet.
8.  Find out how much it will cost to get the cabinet delivered. You can also inquire about if they offer free shipping. or if you will have to pay for delivery.
9.  Consider whether you need lockable doors, hinges, shelves and hardware, these features come at a cost. If you're just looking for something to store excess kitchen supplies in or to keep your pets out of reach of food items, then these features aren't necessary.
10. If you're planning on buying the cabinet with a partner, make sure that you are both in agreement about what features and functionality will work best for your needs.
In summary, there are many cabinet factories in China to choose from. As one of the most popular is NextHome Furnishing, which has been in business for more than 15 years and has an a great reputation worldwide. We offer both wholesale and retail customers a wide range of products including kitchen cabinets, bedroom furniture, wardrobes, entertainment centers and more.
We are here to help you with your business needs. We have a team of experts who are always eager to help you.