Global Martket Forecast to Grow
The kitchen cabinets market is expected to grow rapidly during the forecast period, driven by the rapid growth in the construction of residential buildings worldwide, and is estimated to be valued over USD 160 billion in 2025, and it is projected to register a CAGR of 6% in the forecast period.
NextHome

-A Brand Positioned for Growth
With over 10 years of experience in custom home cabinetry, NextHome is trusted by thousands of customers. Become part of our team and enjoy all these benefits!
35K+
International Clients
168K+
Sets of Cabinet Annual Output
What Makes
NextHome

Different?
Become your own boss and start a NextHome partner with our partnership program. We'll help you get started and provide you with one-on-one support throughout the process.
Full-house Furniture Customizaton
NextHome offers custom furniture services, so you can have the perfect furniture set for your home. Whether you want customized wardrobes, customized kitchens, or customization for any other room in your house – we'll give you the perfect kitchen that meets your requirements.
One-Stop Furnishing Source
We offer a complete range of furnishings so you can furnish your home from head to toe! You can find everything from custom built-in cabinets, loose furniture, flooring, and tiles to interior decor and accessories on our site. With NextHome, there are no more worries about finding all of your furniture pieces at different stores.
Smart Interior Design System
With our smart interior design system, you can easily design your project with our wide range of products. This also includes all necessary furniture, house decoration items, lighting fixtures and everything else you might need to make your cients' dream home come true.
Cloud Manufacturnig Factory
We use the latest technology in our manufacturing process to ensure that we give you quality that's customized for your life style. The state-of-art equipment in our factory ensures that our products are always up to date with fashion trends and latest technologies.
Who Works Closely With
NextHome

?
Our business model allows our partners flexibility and potential for a great income in a dynamic and growing industry
What Can
NextHome

Offer You?
With a trusted brand and a proven track record, selecting to partner with NextHome is a wise decision. We offer everything you need to get started including training, sample, marketing support, and more!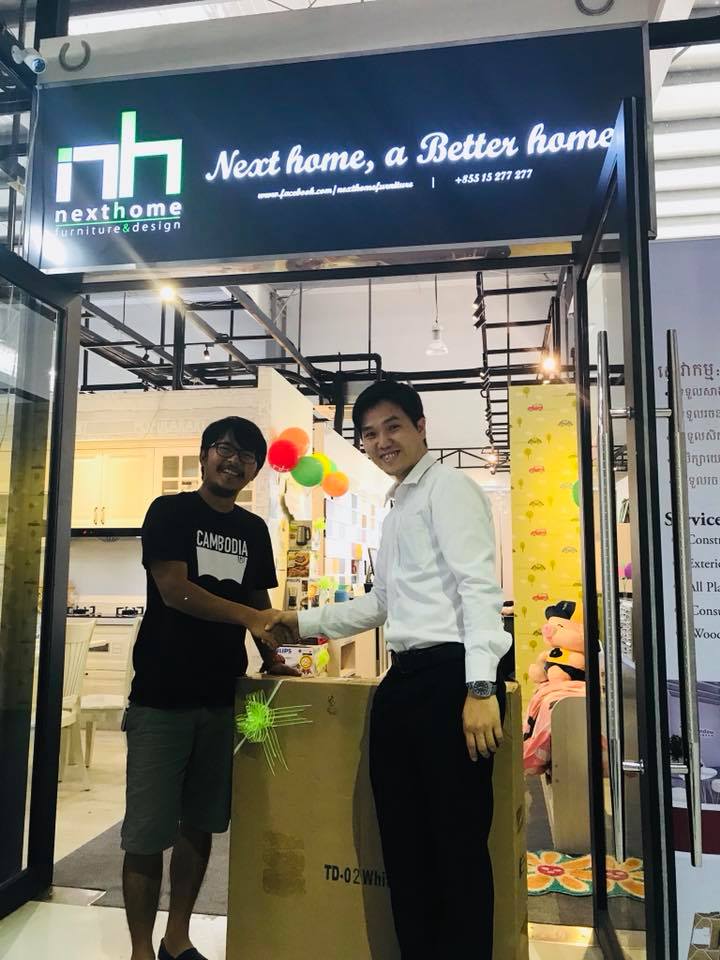 Quality Training & Continuing Education
Reliable Factory-direct Supply Chain
Professional Operation& Marketing Strategy
Full-service Project Support
Do You Have What It Takes?
As one of the fastest growing cabinet makers in China, we're always looking for talented individuals or teams to join our team. We offer diverse opportunities for business growth and reward those who work hard.
Do you have a passion for business growth?
The furniture business is a hands on business. If you have experience in the construction or furniture industry and are considering business expansion or transformation, you will be our partner of choice.
Are you committed to building your team?
Running a business related to custom cabinets requires a talented and committed team. You need designers, sales and installation employees and more. The multi-unit aspect of your business does require you to be good at nurturing people, though.
Do you have capital or on-hand project to grow?
If you're a personal designer or project contractor, we offer a solution that's perfectly tailored to your requirements. Simply share your project needs with us and we'll get back to you with everything you need.
Your Drive. Your Team. Our Brand. 
It can be a powerful combination! Interested?