Introduction: Why get a custom built cabinet?
There are many benefits of having custom cabinets in your home. They can be built to fit any space, they can be made with a variety of materials, and they can be designed to match any style or decor.
Custom made cabinets are a great way to give your kitchen the perfect look and feel that you want. It is a good investment that will last for decades, giving you value and peace of mind. It is not just about the aesthetics, but also about the functionality. There are so many advantages to getting custom cabinets that it is difficult to list them all.
Customized cabinets are also a great way to make sure that you have all of your storage needs met. They can be designed in any shape or size and you can choose from different materials as well. You can even add additional features such as pull out drawers, spice racks, and more!
Customized cabinets are made by the customer and the cabinet maker will work with you every step of the way to ensure that you get exactly what you want. You will be able to choose from different styles, colors, materials, finishes and hardware.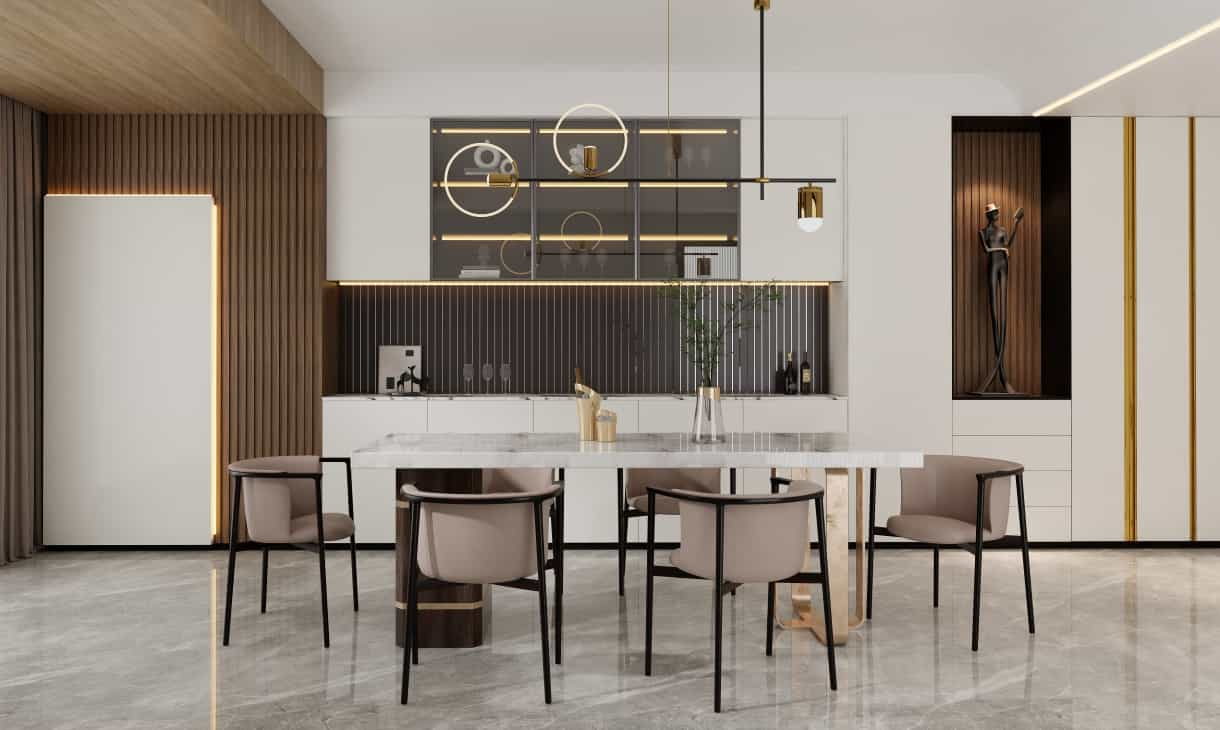 Different Styles and Designs of Cabinets
There are many different styles and designs of cabinets. Some people prefer the traditional style while others like modern or contemporary styles. The design of the kitchen or living room will also have an impact on which type of cabinet you should choose.
The modern style is a sleek and clean design that is perfect for kitchens with open floor plans and minimalistic living rooms. The contemporary style is characterized by clean lines and simple shapes, so it works well in kitchens with lots of storage space or in living rooms with a minimalist feel. The traditional style is perfect for those who want to give their kitchen a vintage look or who want to create a warm atmosphere in their living room.
Cabinet styles are a very important decision for homeowners. They can affect the look and feel of the space as well as how much storage is available.
The following are some of the different styles and designs of cabinets available:
These are usually made out of wood or metal. Kitchens usually have a lot of cabinetry because they're used for storing dishes, cookware, food, etc.
They can be either built into the wall or free standing. They can also be multifunctional like bookcases that double as storage for books and other items.
These are typically smaller than kitchen or living room cabinets because they don't need to store as much stuff as other rooms do. They can be designed in many different styles and colors.
These are most commonly found in bathrooms. They usually hold toiletries, towels, soap, etc.
A walk-in closet is a cabinet with drawers for storing clothing, linens, and other personal items.
Materials Used for Cabinet Construction
Cabinet materials are a vital consideration for any cabinetmaker. Cabinet design and construction is a complex process, and the type of material used can affect the cost of cabinets.
Therefore, building cabinets is a task that requires the use of specific materials and tools. These will vary depending on the type of cabinet being built.
It is important to know the materials that are used for cabinet construction before deciding which type of cabinet to build. This will help you make a more informed decision on what type of material to use and how much it will cost.
The cost of building a custom cabinet varies depending on the material used and its quality, as well as the size and complexity of the project.
Cabinets made from plastics or composites have become increasingly popular over the last few years because they do not warp like wood does, so they are often chosen for outdoor use or in humid environments such as bathrooms or kitchens.
Wooden cabinets are typically made from plywood and/or MDF boards. They can be finished with paint, varnish, or wood stain to give them a more natural look.
Wooden cabinets are more expensive than their counterparts, but they offer many advantages. They are able to withstand moisture better than other materials, which makes them ideal for kitchens or bathrooms.
Tips on How to Choose the Right Cabinet Maker in China
Choosing the right cabinet maker in China can be a daunting task. There are so many cabinet makers in China to choose from, and it is hard to know which one you should trust with your project. However, there are some things you can do to help you find the right one for you.
If you want to find a good cabinet maker in China, there are some things you need to know before choosing one.
This part will cover some tips on how to find the best cabinet manufacturer in China for your needs.
1. The choice of cabinet makers in China largely depends on the size and type of furniture that you need. For example, if you are looking for a cabinet maker to make high-end furniture, then it would be best to look for a company that specializes in this type of work. If you are looking for someone who can make cabinets or other types of furniture at more affordable prices, then it would also be best to look for companies that specialize in these types of work.
2. The choice also depends on your budget and time frame. Cabinet makers charge different rates depending on their level of expertise and experience as well as the size and type of furniture being made. Cabinet makers with more experience and expertise typically charge higher rates than those with less experience or who specialize in different types of work. You should also consider whether it is worth paying extra for someone to make your furniture without a specific pattern.
3. You will want to consider the different types of materials that can be used when deciding which cabinet maker to use.  China Cabinet makers typically use the same types of woods for different projects, but each may offer other options that might be more cost effective or durable than others. For example, some cabinet makers may specialize in making furniture out of plywood others may only work with mdf.
Conclusion: Choosing the right cabinet company is as important as choosing the right builder
Choosing the right cabinet company is as important as choosing the right builder. The quality of cabinets plays a vital role in determining how your kitchen will look and function. i believe that all of you don't want to have to redo your kitchen later on down the road due to poor quality cabinets or installation.
The cabinet company you choose should have a high level of expertise in the industry and should be able to provide you with a range of services such as design, installation, and maintenance. They should also be able to provide you with an estimate of the cost before they start working on your project.
Moreover, a right cabinet company will also make sure that they are providing you with high-quality cabinets that not only look good but also function well for years to come.
If you're currently searching for your perfect cabinet maker, we believe that NextHome will be the best choice for you. Contact us now to get a quote!
We are here to help you with your business needs. We have a team of experts who are always eager to help you.