Description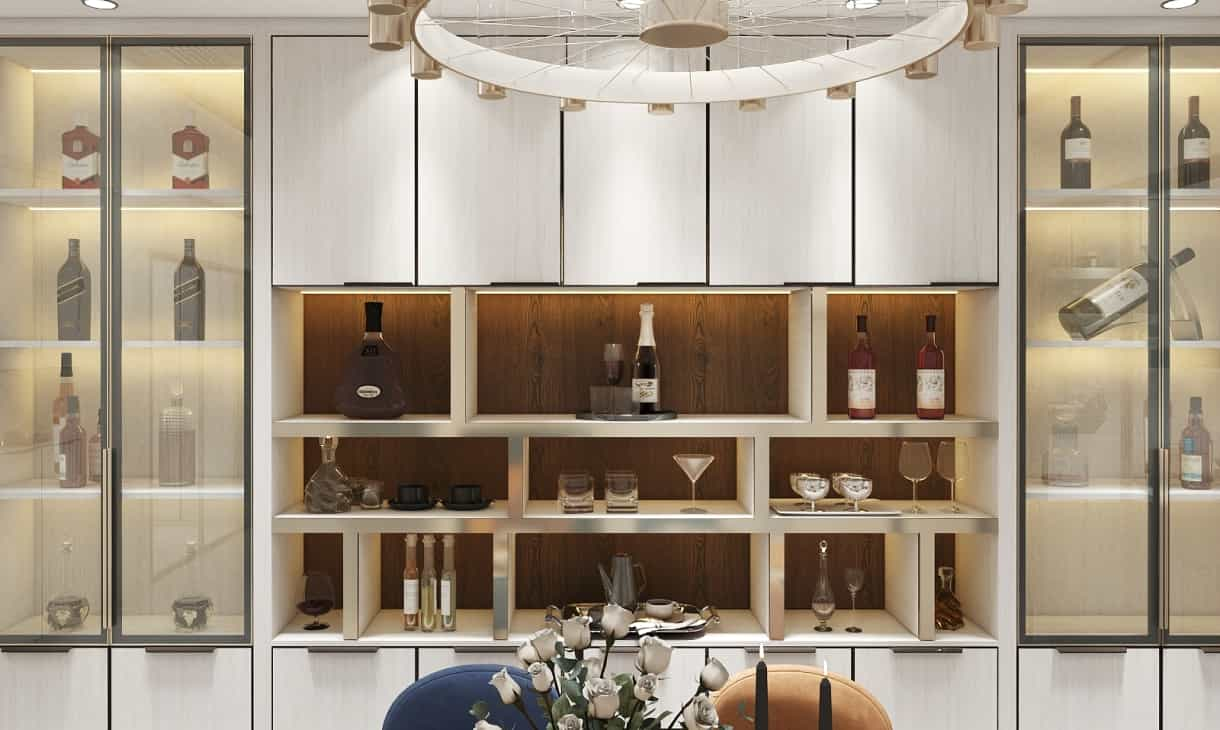 This dining room cabinet is a modern and elegant piece. It displays a contemporary style design with a glass door and white melamine finish. The contemporary cabinet is made of high quality, durable materials. It will last for years to come and can be used in any home or office space.
Modern and trendy, this contemporary style designed dining room cabinet is one of the best furniture pieces in your house. With a beautiful design and high-quality material, this cabinet will last forever. Impressive as a display unit, it can also hold up to 35 kg.
Dazzling yet subtle, the Dining Room Cabinet is a dream for any home looking for refined elegance. The natural light from the glass makes it perfect for showing off your favorite dishes, while the white and glass color scheme allows you to easily match your decor.