China is known for its manufacturing industry and the cabinet manufacturer market is no different. With China's rapidly expanding market, the Cabinet Manufacturing Industry of China is growing at an exponential rate. There are many kitchen cabinet manufacturers that have been making their mark in the industry, they are competing with each other for the best kitchen cabinet designs. They are providing a wide range of options for customers. They offer a variety of styles, sizes, and finishes to suit different needs. With so much competition, it's important to find out which companies make the best cabinets in order to decide which one you should pick when choosing your kitchen cabinets.
The best 10 Chinese kitchen cabinet manufacturers with top-class finishing and design are listed below.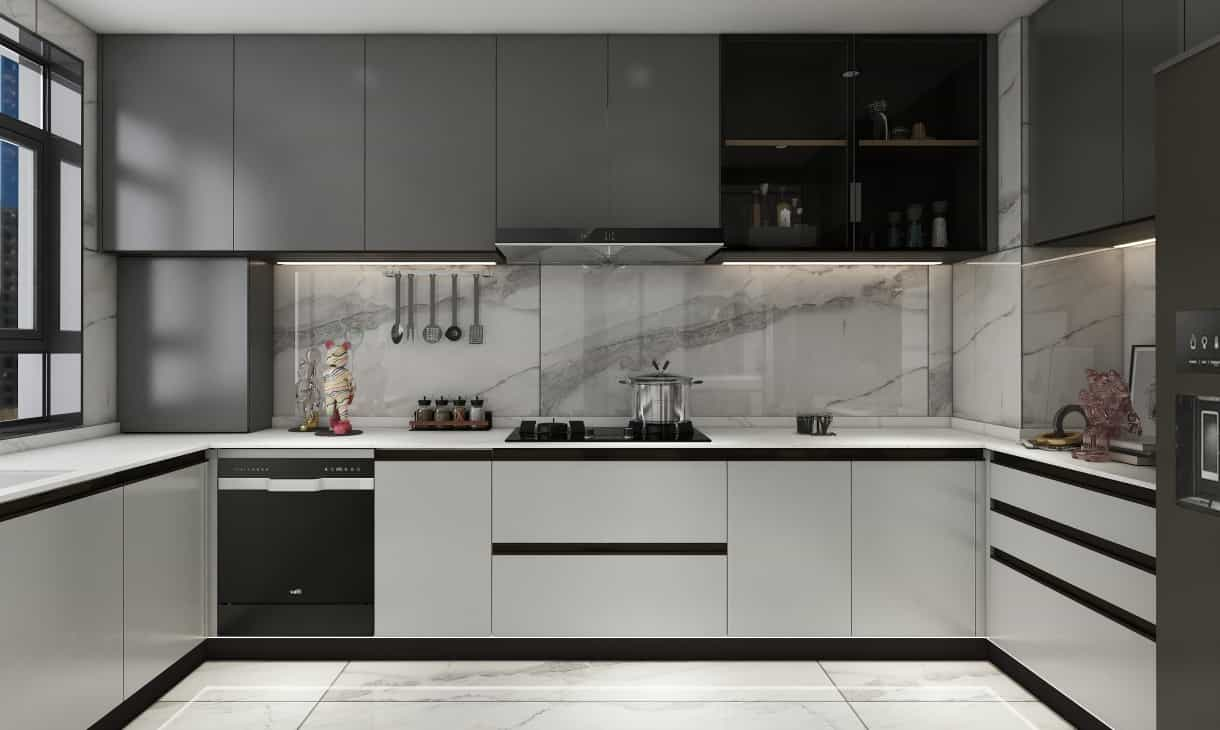 Headquarter Location: Guangzhou, Guangdong
Founded in 1994, OPPEIN is a comprehensive modern integrated home furnishing service provider in China. OPPEIN takes kitchen cabinets as its main business and gradually expands to many business such as doors, bathroom accessories, wardrobe, kitchen appliances, hotel kitchen utensils, medical equipment, and health care products.
OPPEIN has been committed to integrating Chinese traditional cultural concepts and European and American cutting-aedge fashion design elements, providing consumers with high-end products, and creating a new innovation for Chinese home furnishing enterprises to participate in international competition.
Headquarter Location: Hefei, Anhui
Founded in 1998, ZBOM focuses on the R&D, production, and sales of custom-made cabinet for the whole house. It has been committed to providing customers with a completely customized service plan integrating kitchen design, installation, and after-sales by introducing foreign intelligent manufacturing equipment and integrating high-quality supply chains to ensure that every link of products from design, production, installation to service, and create ideal furnishing products for families around the world.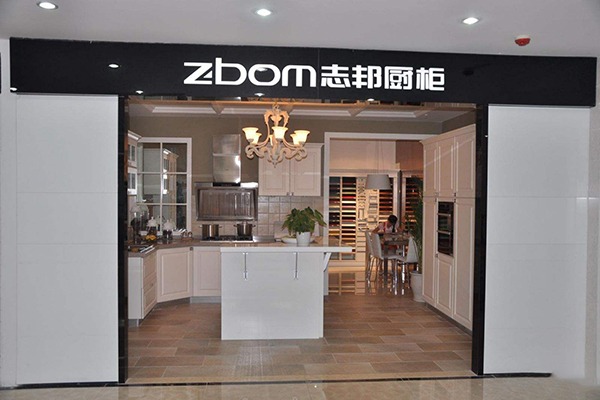 As a professional brand in the field of kitchen cabinet customization, ZBOM has now become a custom home furnishing enterprise integrating overall kitchen cabinet, whole house customization, wooden door wall panels, and finished furniture. Its sales channels are divided into franchise, direct sales, and bulk business at home and abroad.
Headquarter Location: Guangzhou, Guangdong
Found in 2006, NextHome is an innovative, high-tech, and well-managed enterprise in China, with 10 years of experience in export trading. It integrated the manufacturing, trade, and retail business, with products ranging from project furniture to residence cabinets. NextHome is a professional manufacturer of all kinds of furniture for global users, and adheres to the business principle of "quality first, customer foremost" to establish a first-class brand image in the world market.
NextHome owns 3 brands: Interi Furniture, NextHome Furnishing&Design, Furbyme Home&Decor. They have a presence online and in physical stores all over China and worldwide. The 3 brands share designs and work together to combine aesthetic appeal with function so as to cater to different tastes and needs.
Headquarter Location: Xiamen, Fujian
Golden Home was founded in 1999 and has only focused on selling kitchen products since then. Golden Home has been oriented toward people who love life and are proactive, starting from their interests, and full insight into their needs. Golden Home has been committed to providing high-quality kitchen products on the basis of humanized product design, creating a comfortable kitchen environment for consumers so that every user of Golden Home can easily cook the taste of life.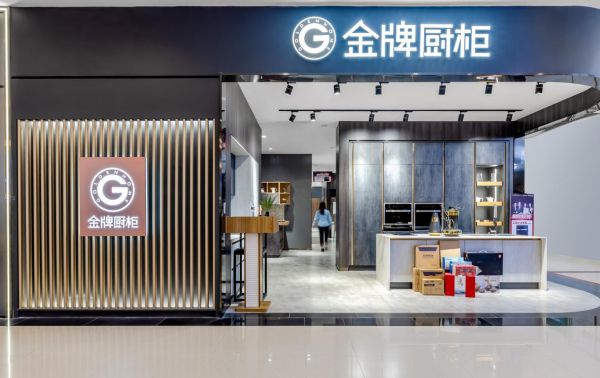 Golden Home sells not only all kitchen products but also the concept of returning to life, which is a way of life. At present, the products of Golden Home mainly involve overall kitchen cabinets, kitchen functional hardware, household kitchen appliances, and kitchen utensils.
Headquarter Location: Chongzhou, Sichuan
Founded in 1986, QUANU has developed into one of the largest leading cabinet manufacturers in China integrating research, production, and sales after nearly 30 years of hard work. The company mainly produces solid wood furniture, mattresses, sofas, soft beds, customized cabinets, project furniture, and other products. Their products sell well in China and are exported to many countries and regions in Europe, America, and Southeast Asia.
In recent years, through the comprehensive promotion of enterprise informatization strategy, Quanu has realized the informatization integrated management of the whole value chain from product R&D and design, procurement, manufacturing, logistics, direct-to-customer, and after-sales service, thus combining the industrial chain resources, to provide customers with excellent product and service value.
Headquarter Location: Hangzhou, Zhejiang
Taking home as the origin, KUKA is committed to providing healthy, comfortable, and environmentally friendly home solutions for families around the world. Since its establishment in 1982, it has been loyal to its original intention and focused on the research, development, production, and sales of customized cabinet products for living rooms, bedrooms, and whole houses. At the same time, KUKA joins hands with business partners to provide customers with high-quality products, efficient services, and solutions that exceed expectations, helping families around the world enjoy a happier and better life.
KUKA currently has a product matrix that can meet the needs of different consumer groups, such as sofas, beds, mattresses, custom cabinets, clothes dryers, and massage chairs. KUKA has always insisted on being customer-centric, continuously innovating around customer needs, and providing customers with one-stop full life cycle services. KUKA hopes to create happiness for the public and help customers realize their ideal life through continuous efforts.
Headquarter Location: Zhongshan, Guangdong
Founded in 2002, TOPSTRONG is mainly engaged in the R&D, production, and sales of customized wardrobes and kitchen cabinets, whole house decoration, smart hardware, and customized doors and windows. It is a comprehensive innovative solution provider for integrated home furnishing in China.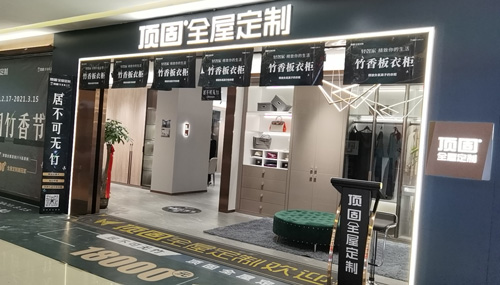 TOPSTRONG has always been adhering to the business mission of "let consumers enjoy a better home life", focusing on providing customers with green, safe, environmentally friendly and high-quality customized home products.
Headquarter Location: Zhongshan, Guangdong
PIANO is a China-based enterprise founded in 2005. They engage in product development, production & sales of custom kitchen cabinets, wardrobes, and doors as well as kitchen appliances. PIANO designs the most stylish floor-plan solutions, relying on independent research and development, insisting on original design and personalized customization solutions. It also takes part in taking trends into account – with designs to match a brand-new customer demand for high-end lifestyle furniture for every family member.
PIANO always takes the needs of Chinese families when designing kitchens as its own responsibility. They provide consumers with an easier, more convenient, and comfortable home improvement solution, and make unremitting efforts to build PIANO into the first brand of international scientific and artistic kitchens.
Headquarter Location: Qingdao, Shandong
Founded in 1992, Boloni focuses on providing customers with one-stop home solutions for integrated kitchen cabinets and whole houses with its master-level design and quality of German craftsmanship.Their products mainly include doors, custom cabinets, sofas, lamps, soft furnishings & flooring.
Boloni brings the advanced Italian kitchen culture to China and sets off a revolution. Their international approach and professional leading spirit allow their culture to adapt itself in China, promoting the new concept of "Living in Kitchen".
Headquarter Location: Nanjing, Jiangsu
Founded in 2004, OLO's products focus on sleek styling and innovation. It is a well-known brand with strong differentiated competitive advantages in the custom kitchen cabinet and full house cabient customization industry. Their products are very unique & high-end, and have a higher degree of recognition and reputation.
OLO focuses on original product design, and has cultivated and created a strong team of designers with full coverage of the design chain and complete independent originality. They also provide strong support for unique products, leadership & brand identity. They always focus on original design and intelligent manufacturing technology to create full house custom cabinet products for Chinese families.
We are here to help you with your business needs. We have a team of experts who are always eager to help you.