Description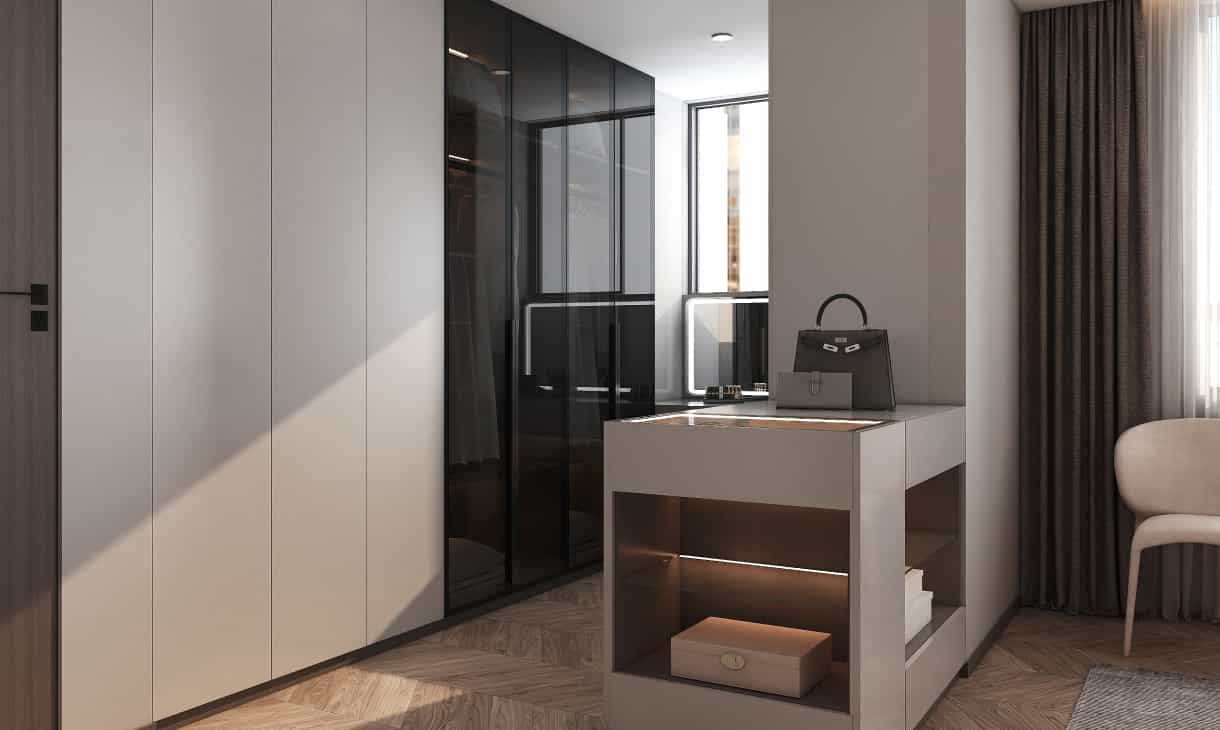 No matter what you're looking for in a bedroom, we have something for you. Whether it's a simple design or modern style is what you're going for, we have the perfect one for you. Our Built-in Wardrobe is guaranteed to make your bedroom look more stylish and complete.
Combine the convenience and space-saving of a walk-in closet with the customizability of a DIY storage solution with our Modern Style Design Glass Door White UV Coating Bedroom Built-in Wardrobe for Sale! This beautiful and practical storage solution is designed to seamlessly blend into any room regardless of its size or color scheme. It can be installed in new construction or even retrofitted into an old house.
Stylish and sleek, this modern-style design is perfect for a contemporary home. The white UV coating on the door makes it easy to maintain, and it'll work well with any color palette. The modern design also brings function to the room, as it's equipped with both a mirrored surface and an open storage space to make finding clothes quick and easy.
Want to get rid of your cluttered bedroom? With our minimalist and modern style design, you will have more space and less stuff in your room. Order now while there's still stock!