Description
A Kitchen Cabinet is a kitchen cabinet that consists of a frame, panel and doors. It offers a great viewing opportunity for your kitchen and will make your home more valuable.
Our Cabinet is constructed with a U-shape for a modern look. We offer a variety of color finishes, so you can find one that matches your home design flawlessly. It's also thermofoil, meaning it won't fade or peel over time.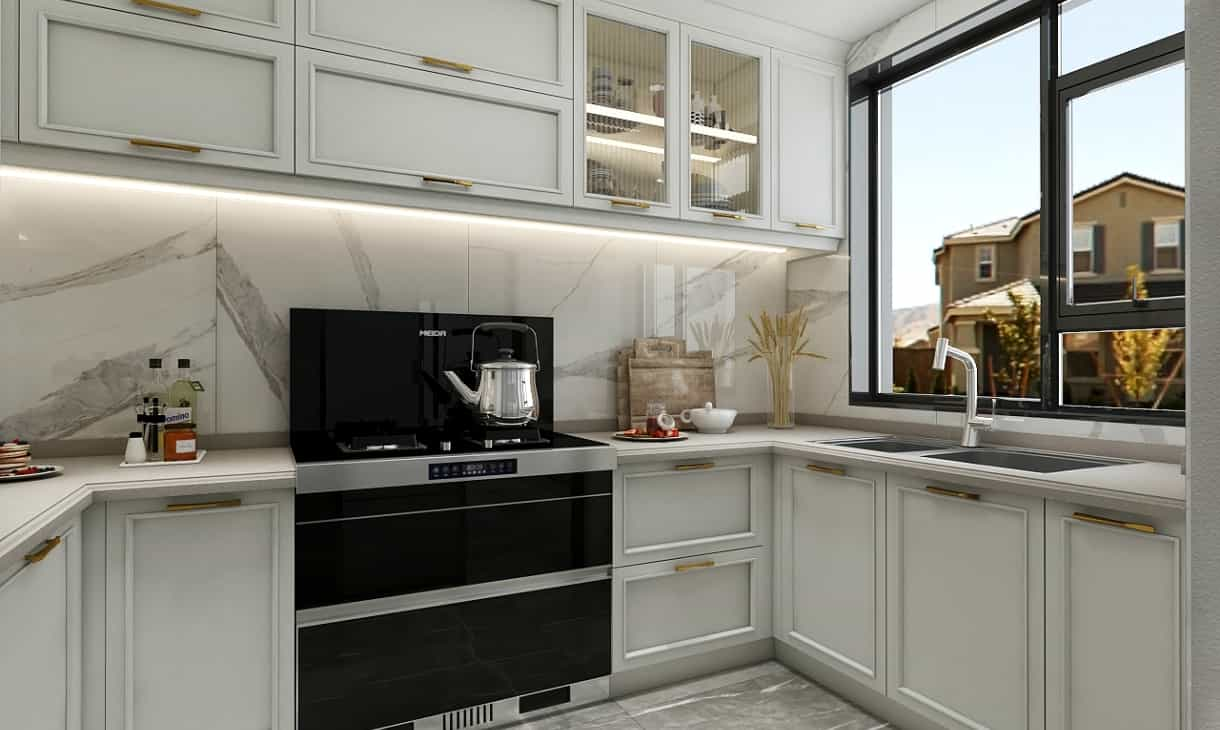 The product is made from durable PVC and is of high quality. The cabinet has a modern U-shape which blends in well with any type of kitchen.
This contemporary u-shape white pvc thermofoil kitchen cabinet is a stylish and budget-friendly addition to any kitchen. Made of durable and easy-to-clean thermofoil that is water resistant, these cabinets are perfect for creating an airy and modern environment.
If you're looking for a high-quality kitchen cabinet that will last for years, then you can't go wrong with this contemporary, U-shape kitchen cabinet. This cabinet is made from thermofoil, which is a type of plastic that has been specially designed to imitate the appearance of natural wood and metal. Strengthened with PVC and coated on both sides with a white finish, this product is sleek, stylish, and durable.