Description
The perfect L-shape kitchen cabinet for your small kitchens, large kitchens, or any kitchen. This contemporary style design will give your kitchen that much needed upgrade. Our cabinets are made with high quality materials to make sure they last for a lifetime. We have a variety of colors to choose from in both light and dark variants to match your home's interior design.
If you are looking for high-end, contemporary style, L-shape lacquer kitchen cabinet for sale, then this is the perfect choice for you! It has a elegant design and it's made of quality wood material. It also has stainless steel handles and a stain resistant glass.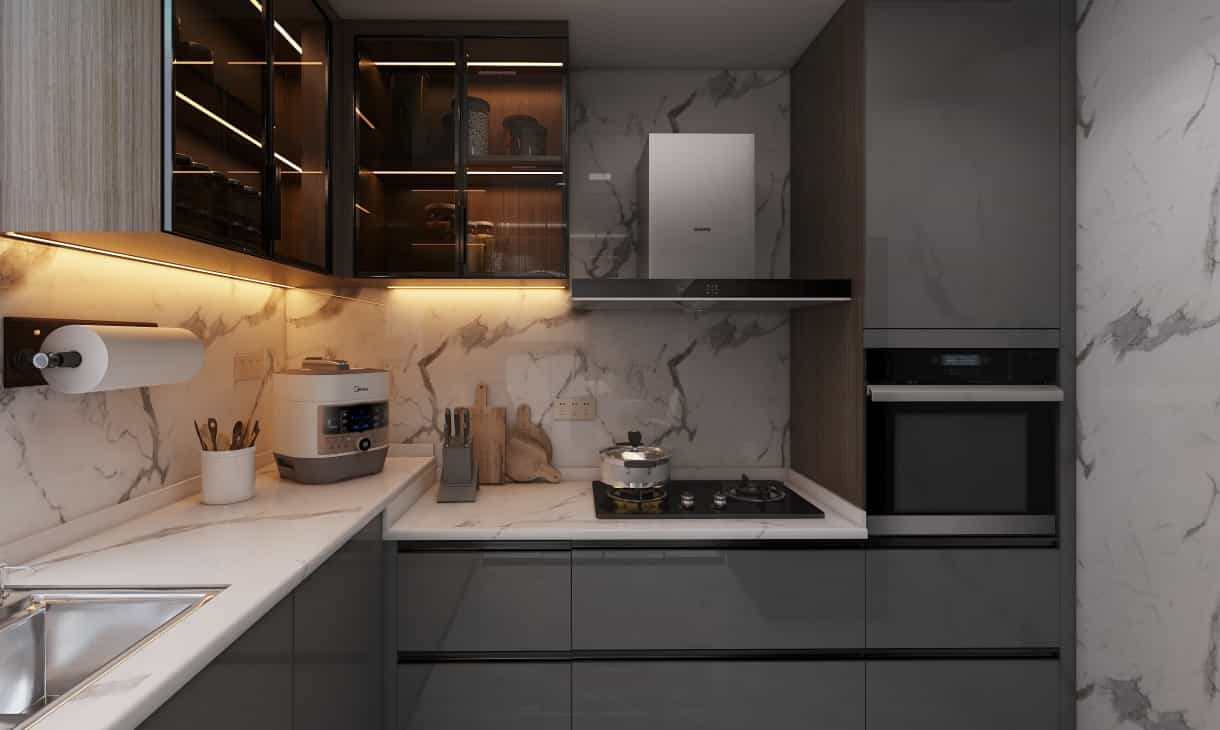 Looking for a high-quality, contemporary style, lacquer kitchen cabinet? Here's a perfect option for you! Our stylish L-shape design will suit any kitchen and will protect your favorite pots and pans. All cabinets come with soft-close hinges to help protect from slamming the doors. The thick cabinet panels offer extra durability and the color of the door is available in many different finishes. Available for order now!