Finding the right
cabinet manufacturer in China
to produce your custom-made cabinets can be a challenging task, but it's even more important to ensure that you get the best price for your project. With so many manufacturers offering varying prices and quality standards, it can be overwhelming to navigate the market and make an informed decision. In this post, we'll share some tips and strategies to help you get the best price from custom-made cabinet manufacturers in China.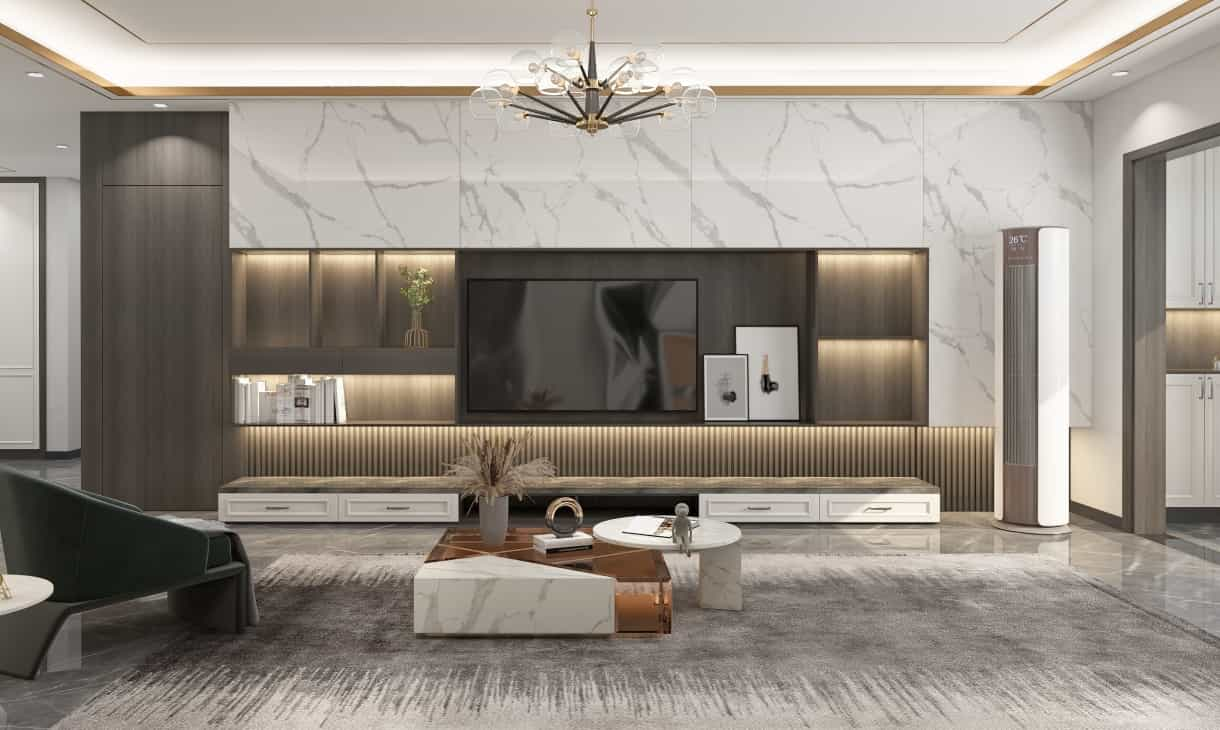 Researching and Identifying the Right Manufacturer
When it comes to custom-made cabinets, choosing the right manufacturer is crucial to ensure the quality and success of your project. Here are some tips for researching and identifying reputable custom-made cabinet suppliers in China:
Start with Online Research
The internet is a valuable resource for finding potential manufacturers. Studying customer feedback & reviews on China-based custom-made cabinet suppliers, or consulting industry directories and online forums to get a sense of the market landscape.
Assess Capabilities and Quality Standards
Once you have identified potential custom-made cabinet makers, it's important to assess their capabilities and quality standards. Look for certifications, industry awards, portfolio samples, and successful projects to get an understanding of their experience and expertise
Consider Location and Production Capacity
When choosing a manufacturer, it is important to factor in both their location and production capacity. A manufacturer with a larger production capacity may be able to offer lower prices, but their location may impact shipping and logistics costs. Consider the overall cost and efficiency of working with a manufacturer in a particular location.
Check for Customization and Design Flexibilit
Custom-made cabinets require a high level of customization and design flexibility. Make sure the custom-made cabinet supplier you choose is able to meet your specific design and customization requirements.
By following these tips and taking the time to research and identify the right kitchen cabinet maker or custom-made cabinet supplier in China, you can ensure your custom-made cabinet project is a success.
Requesting and Comparing Quotes
After narrowing down your choices for custom-made cabinet manufacturers in China, the next step would be to ask them for quotes. To ensure you receive accurate and detailed quotes, it's essential to provide the manufacturer with clear specifications and requirements for your project. This will help them to provide you with a quote that reflects the actual cost of your order.
Ask about pricing structure and terms
When requesting quotes, be sure to ask about the manufacturer's pricing structure and terms. It's common for suppliers to provide different pricing structures depending on the size and type of order. Some may offer a fixed price per unit, while other manufacturers may charge a sliding scale based on the size of the order. Additionally, some may require a deposit or up-front payment before production begins.
Compare and evaluate all your options thoroughly
Once you have received quotes from several manufacturers, it's time to compare them. However, it's important to note that the lowest price may not always be the best option. You should also consider factors such as the manufacturer's experience, production capacity, and quality standards. These factors can influence the level of quality & overall cost in the long run.
When comparing quotes, be sure to ask any questions you may have and request clarification on any unclear pricing or terms. This will help you make an informed decision and choose the best custom cabinet maker for your needs. By following these tips, you can ensure that you get the best possible price and quality for your China-made cabinet project.
Negotiating and Finalizing the Deal
After receiving quotes from various custom-made cabinet manufacturers in China, it's time to negotiate and finalize the deal. The negotiation process can be tricky, but it's essential to get the best price and terms for your project. Here are some strategies to consider when negotiating:
Be clear about your requirements and expectation
Before starting the negotiation, make sure that you have a clear understanding of your requirements and expectations. Be specific about the design, materials, quality, and quantity of the cabinets you need. This will help the manufacturer understand your needs and provide you with an accurate quote.
Understand the key factors that can affect pricing
Several factors can affect the pricing of custom-made cabinets, such as order volume, design complexity, and materials used. Understanding these factors can help you negotiate better with the manufacturer.
Don't hesitate to ask for a better price
Negotiation is all about asking for a better deal. Don't be afraid to ask the manufacturer for a better price, especially if you have received quotes from other manufacturers that are lower. However, be reasonable and avoid making unrealistic demands.
Consider the long-term relationship
When negotiating with a custom-made cabinet manufacturer in China, it's essential to consider the long-term relationship. If you plan to work with the manufacturer on multiple projects, it's worth building a good relationship with them. This can lead to better pricing and more favorable terms in the future.
Once you've finalized the negotiation and reached an agreement with the manufacturer, it's crucial to ensure that all terms and conditions are clearly spelled out in the contract. This includes the delivery date, payment terms, and any warranties or guarantees. By doing so, you can avoid any misunderstandings or disputes down the line.
To sum it up, finding a high-quality custom-made cabinet manufacturer in China can be a challenging task, but the effort will definitely pay off when you get the highest quality product at the best price. By researching and identifying reputable manufacturers, requesting and comparing accurate and detailed quotes, and negotiating and finalizing the deal with clear terms and conditions, you can ensure a successful and satisfying partnership with your chosen manufacturer. Remember to prioritize quality and reliability over price, and to communicate clearly and effectively throughout the entire process. With these tips in mind, you can confidently navigate the world of custom-made cabinet manufacturing in China and find the perfect partner for your business needs.
We hope this article has provided you with valuable insights into finding the best custom-made cabinet manufacturer in China. If you have any additional tips or experiences to share, please feel free to do so in the comments section below. Thank you for reading, and we wish you success in your search for the perfect custom-made cabinets!
We are here to help you with your business needs. We have a team of experts who are always eager to help you.